If you're in the market to add driver safety products to your car, truck or SUV, Speed of Sound Technologies in Milford has you covered. Since 2004, our team has stayed on the cutting edge of this category and offers our clients products that actually work and are designed to last for years and years. When you add in our reference standard installation, the final result is a solution that can truly meet your unique needs.
Parking Sensors
The category that has probably been around the longest is parking sensors. They are small, around the size of a quarter, and get flushed into either the front or rear bumper. Utilizing ultrasonic technology, they detect the presence of something in front of or behind you when you're parking or slow-speed maneuvering. They work great in all weather and visibility conditions and continue to be a favorite of our clients.
Backup Cameras and 360-Degree Solutions
Do you own an older vehicle or possibly a commercial truck or van that doesn't have a backup camera? Then we are here to help. Quite simply, we sell brands that work and will last for years and years. This category is plagued with low-quality parts that should never be installed on anything. When you choose us, rest assured that you will get a quality product with a factory-looking installation. We also offer 360-degree camera solutions that let you see all sides of your vehicle and are great for parking and low-speed maneuvering.
Blind Spot Solutions
A fast-growing category for us is blind spot solutions. Our team has assembled a range of products that include sensor-based and camera-based models. The vehicle you drive and your specific needs will determine which solution is best for you. In short, this category alerts you of someone in your blind spot while driving, helping to you avoid an accident.
Forward Collision Warning
If you have ever been distracted while driving, then a forward collision warning system may be perfect for you. It alerts you to the need to slow down and avoid a collision in front of you, as well as when you might be drifting out of your lane or if you're following someone too closely.
Dash Cameras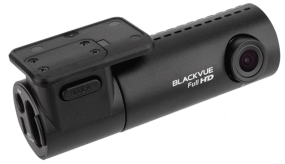 Most of us have heard of someone involved in an accident where one party changes their story to avoid liability. A dash camera solves that as it records video of the incident, often proving innocence or guilt. We have single- and multi-camera solutions available.
Have a Driver Safety Consultation
The best way to ensure you are getting the best solution for your needs is with a driver safety consultation. Simply stop by or click HERE and one of our team members at Speed of Sound Technologies will work with you to find the best technology to fit your driving style.