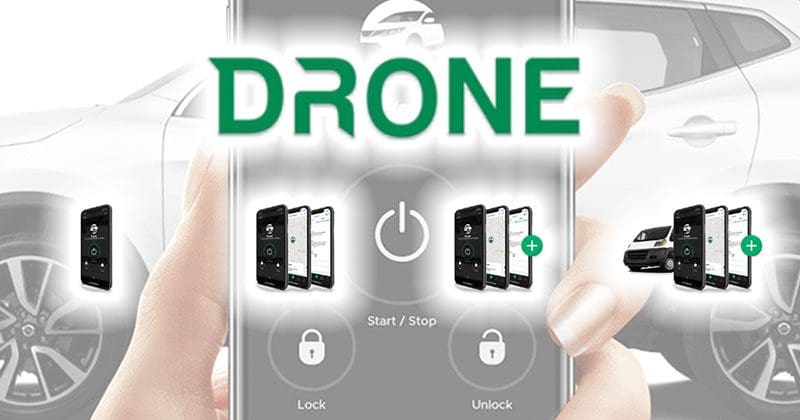 Drone is a state-of-the-art vehicle control, monitoring and tracking solution from Firstech. Using lightning-fast LTE connectivity, the system will let you unlock the doors, pop the trunk, remote start and ensure that nobody is tampering with your vehicle — from almost anywhere on the planet. The Drone system requires a service package to let your smartphone connect to your vehicle. You have four packages to chose from, and each includes more features and information. Let's take a close look at the functionality in each solution.
Drone Basic Subscription
Designed to provide remote control and security system (if equipped) feedback, the Basic package is an inexpensive way to make sure you are always connected to your vehicle. All packages include remote start, keyless entry, auxiliary output control and security system alerts. You can check the battery voltage and the temperature inside the vehicle at any time, from anywhere your smartphone has access to the internet.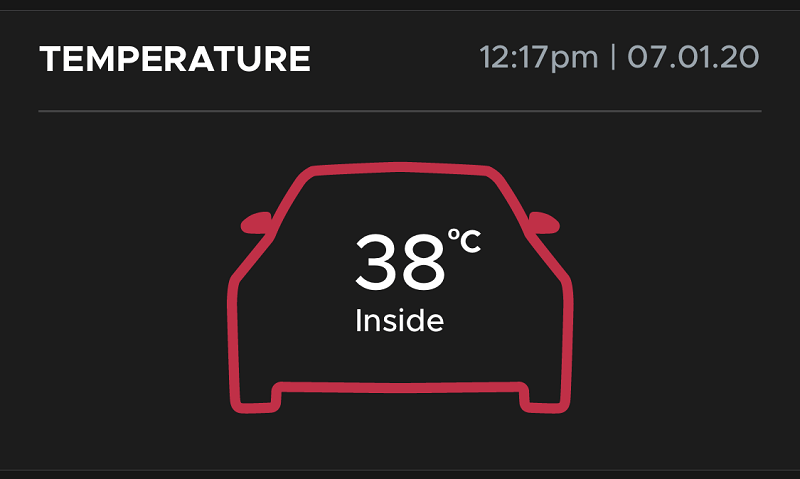 Drone Premium Subscription
Stepping up to the Premium package adds GPS location-based tracking features. You gain access to the GPS Car Finder feature so you can pinpoint the position of your vehicle in a matter of seconds. The Drone system can be configured to provide speed-based notifications to the user, so you will know if the kids or your employees are driving safely. Using the same technology, Curfew Monitoring will let you know if your vehicle moves after business hours or bedtime.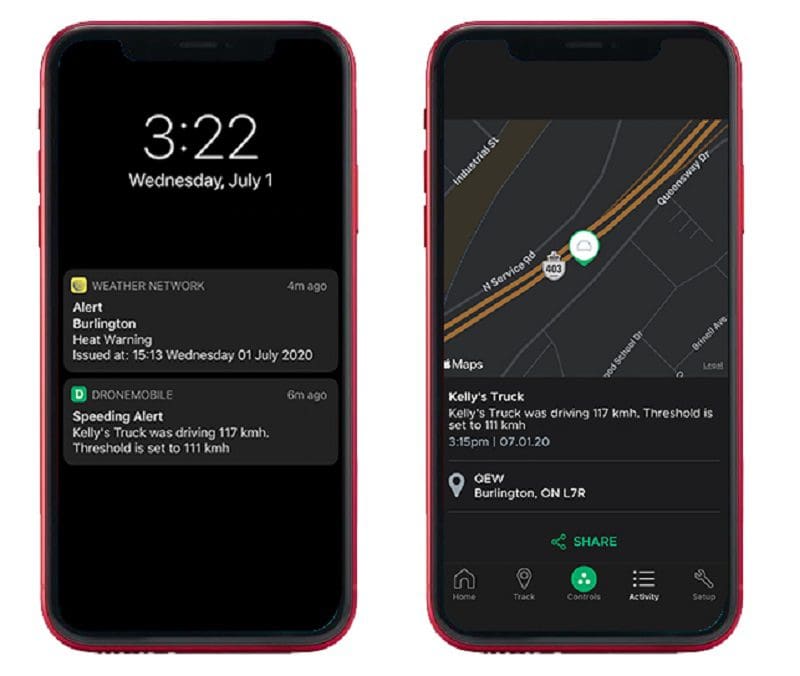 Point of interest (POI) and geofence alerts are also included in the Premium subscription. You can define geographic areas that will trigger a notification on your smartphone when the Drone-equipped vehicle enters or leaves those zones. Setup for the location-based alerts is done through the web interface at accounts.dronemobile.com. The Premium package includes 10 point-of-interest locations and four geofences.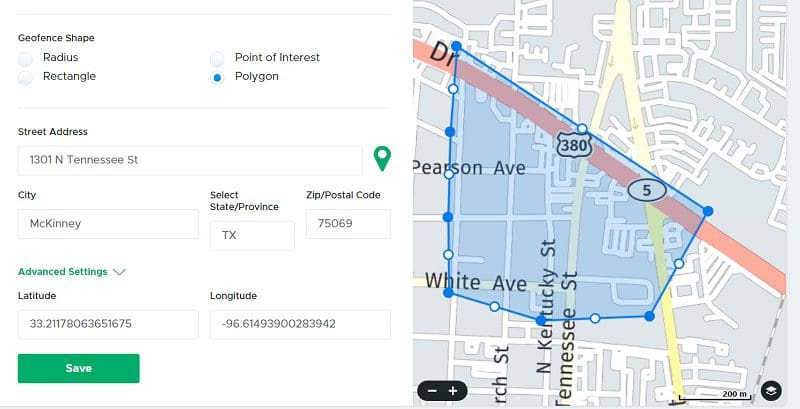 The Premium package also offers maintenance reminders, so you'll never forget when it's time for an oil change. Likewise, diagnostic trouble code alerts will let you know if your vehicle has an issue that might require service.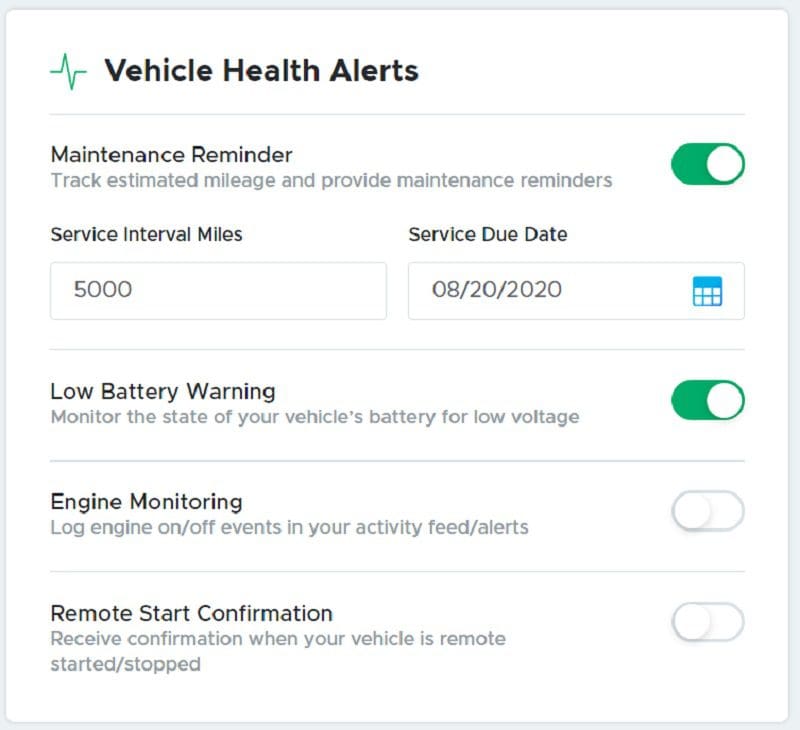 Premium Plus and Ultimate Packages
If you are a business owner, knowing where your assets are and how they are being used is crucial to managing your expenses. The Premium Plus and Ultimate packages are designed specifically for you. Both packages include a breadcrumb function. The Premium Plus package records a breadcrumb every two minutes, and the Ultimate records every 30 seconds. For clarification, breadcrumbs are location updates based on time. Every 30 seconds, or two minutes, the Drone system will note the location of the vehicle. Just like Hansel and Gretel, the system leaves a trail of location markings as the vehicle moves so you can review the route it has taken. Both packages also log turn-by-turn updates, and there are no limits to the number of geofence and point-of-interest notification locations you can add. Finally, the Ultimate plan includes location-based alerts, so you can be notified when your staff arrives at a client location.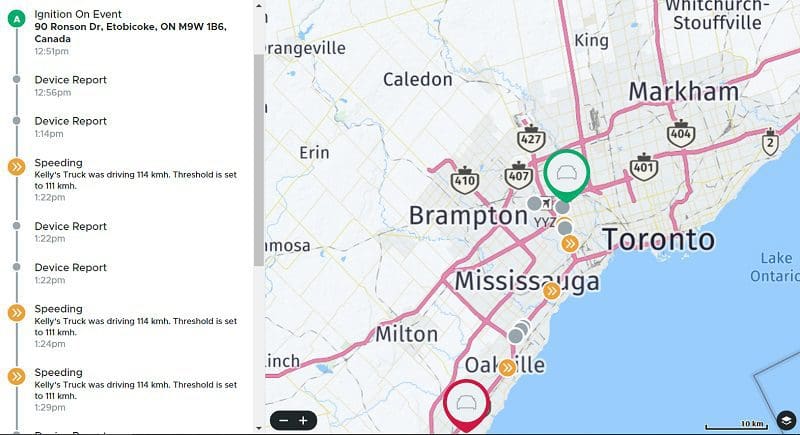 History Log Information
All packages provide access to six months of activity in the History Log. You can sort information by vehicle or by the type of event for specific analysis. The information can be quickly and easily exported into a CSV file that will work with an external spreadsheet or database. The Trip Report option shows start and stop locations and times, based on the vehicle ignition being turned on and off. If any alerts are configured, they are added to the report.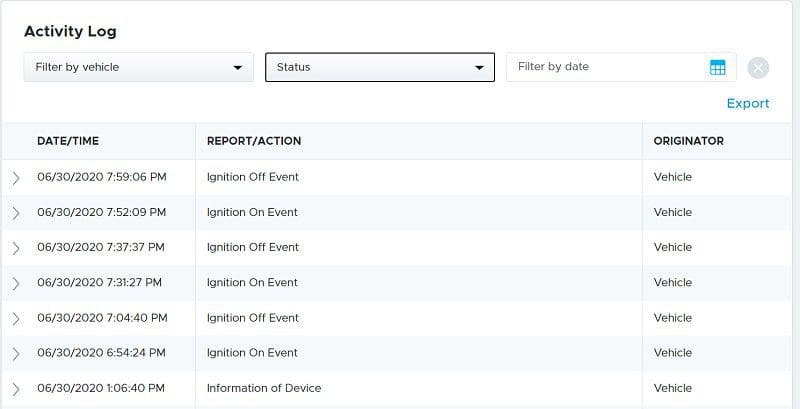 Communicate and Manage Your Vehicle with Drone
Whether you want the fastest unlimited-range remote control solution for a personal vehicle, or need detailed asset tracking for a fleet of company trucks or vans, Drone has a service package that delivers a perfect, easy-to-use solution. Visit your local authorized Drone retailer today for more information. You can find a shop using the Find a Dealer page on their website. For more information, follow Drone on its Facebook, Instagram and Twitter social media pages, and check out the latest feature and tutorial videos on their YouTube channel.
This article is written and produced by the team at www.BestCarAudio.com. Reproduction or use of any kind is prohibited without the express written permission of 1sixty8 media.