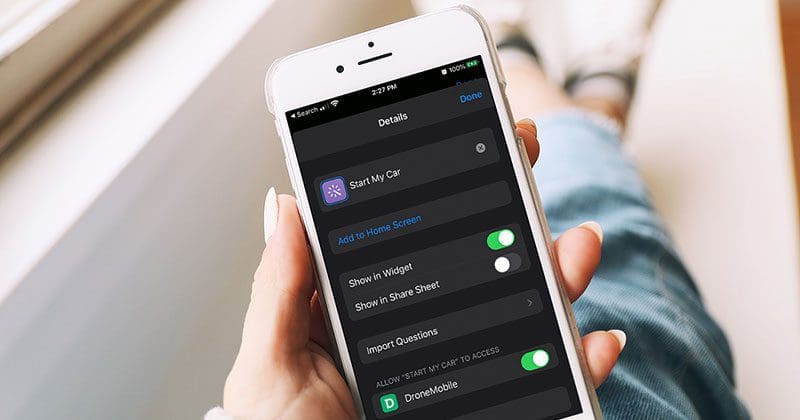 Drone from Firstech has made communicating with your vehicle more accessible than ever, thanks to integration with digital assistants like Google Assistant and Apple Siri. Remember when Michael Knight used to talk to KITT using a communicator on his watch? KITT could start the engine and be ready to go in a split-second once Michael arrived on the scene! If you're feeling like recreating some classic '80s television or simply want to unlock the doors of your vehicle without having to touch anything, Drone and the DroneMobile App have made this a reality.
DroneMobile and Apple Siri Control
Version 4.3 of the DroneMobile app for iOS adds Siri digital assistant integration using Shortcuts. Shortcuts is a scripting app that acts as a go-between for DroneMobile and Siri so that your voice commands can control your vehicle. Once configured, you can say, "Hey Siri, lock my car." Siri will confirm the vehicle you want to lock using the name you entered on the Drone web interface. You can say "Yes," and the vehicle will lock a second or two later. You can tell Siri to start your vehicle just as quickly. Just say, "Start my car."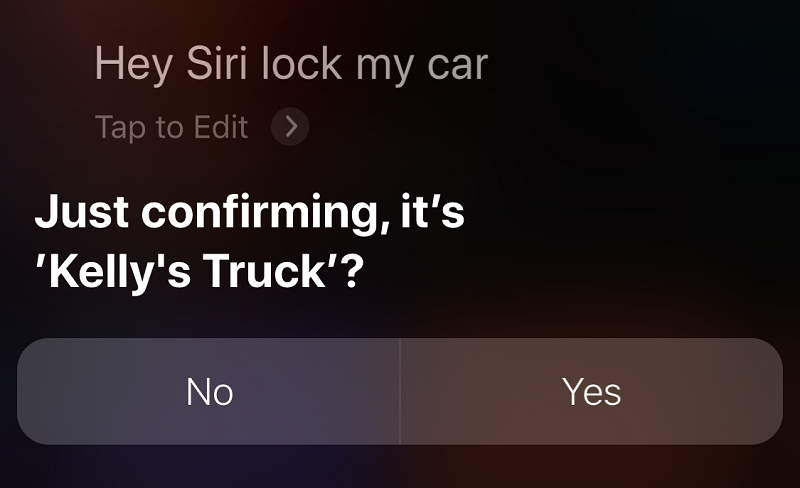 Adding the shortcut from DroneMobile to your smartphone is easy. All you have to do is tap on the Add to Siri icon at the top of the Controls Screen. The Shortcut app will pop up and let you customize the command text. You can configure it to recognize any text command you want. If you want the standard "Start my car," then click Add to Siri. Alternatively, you can enter a custom command string like "Fire up my ride" or "Kitt, it's time for action." Other Drone commands that are compatible with Siri and the Shortcuts app are Stop, Lock, Unlock, Trunk, Aux 1 or Aux 2.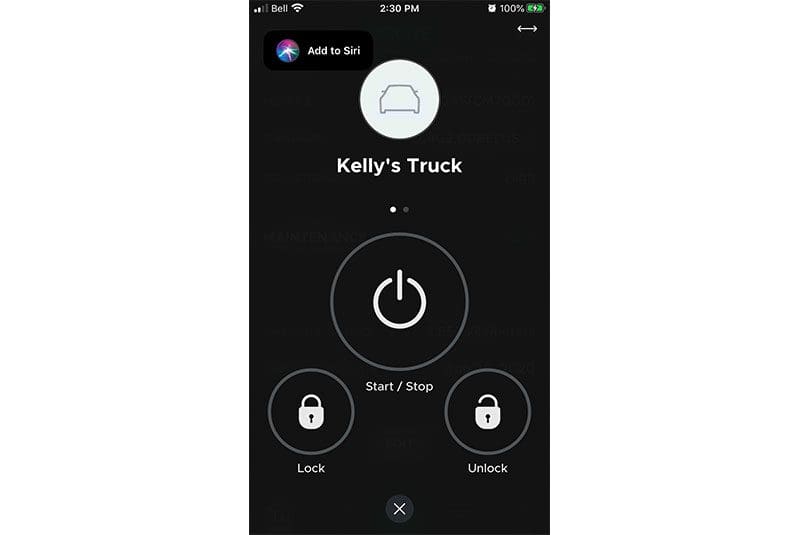 DroneMobile and Google Assistant
If you are an Android phone user or have a Google Nest smart speaker in your home or office, then you can integrate the Google Assistant app with DroneMobile to control your vehicle. You'll need Version 4.4 of the DroneMobile app to make this happen. The Google Assistant and latest DroneMobile apps are, of course, available from the Google Play store.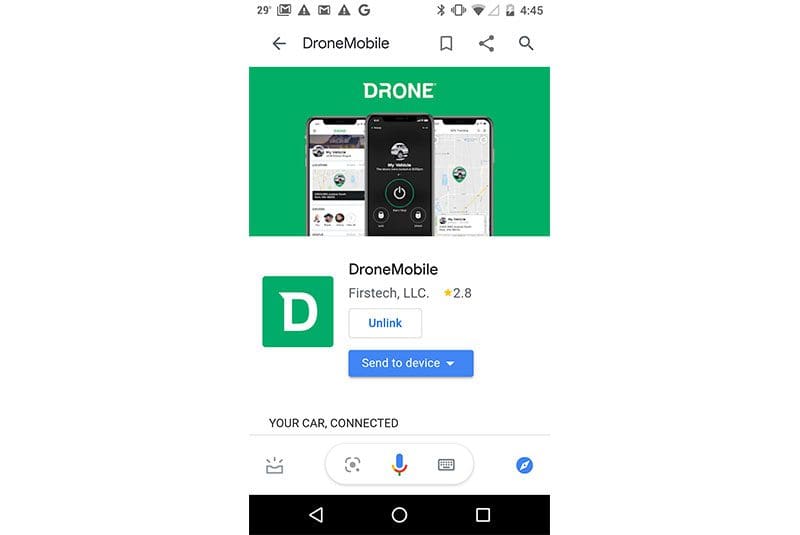 Drone has added an extra level of safety and security to its Android solution by including a PIN code. You can configure the PIN by logging into the Drone web interface, clicking on Edit Profile, then scrolling down to Unlock PIN.
Voice commands work a little differently on Android. If you want to remote start your vehicle, say, "Hey Google, use DroneMobile to start Kelly's Truck." In the background, Google Assistant launches the interface to DroneMobile, then transmits your request to start the vehicle. You'll be asked to confirm the PIN for starting or unlocking commands. The system works best when you say the pin as a number, rather than a series of digits. So, one-thousand two-hundred and thirty-four trumps one two three four.

Talking To Your Vehicle Is Easy
Giving your engine a few minutes to warm up while you gather your belongings in the morning can dramatically reduce wear on the engine and make the vehicle more comfortable if it's hot or cold out. Being able to use voice commands with the latest versions of the DroneMobile app means you can multitask. When breakfast is finished, and you're loading the dishwasher, just say, "Hey Siri, start my car." All of the functions that work with your phone or smart speaker will also work with an Apple Watch or Android SmartWatch.
If you'd like to be able to use voice commands to control your vehicle, drop by your local authorized Firstech dealer and ask about the Drone telematics interface and a Compustar, Arctic Start, FTX or iDatastart vehicle security or remote starter system. You can find a dealer near you using the dealer finder. Be sure to visit the blog section on the Drone website, Facebook, Twitter, Instagram or YouTube to learn about any new features, products and technologies from Firstech and Drone.
This article is written and produced by the team at www.BestCarAudio.com. Reproduction or use of any kind is prohibited without the express written permission of 1sixty8 media.
This article is written and produced by the team at www.BestCarAudio.com. Reproduction or use of any kind is prohibited without the express written permission of 1sixty8 media.