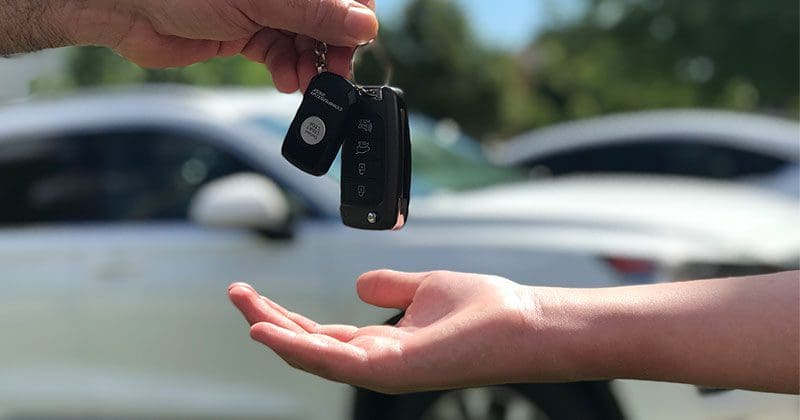 If there's a young driver in your family, upgrading your vehicle with a telematics system like Drone is a great way to know where they are and how they're driving. Drone combines high-speed cellular LTE connectivity with an onboard GPS receiver to relay the exact location of the vehicle to your smartphone or the Drone website. You can even configure geofence notifications, so you know when the vehicle arrives at or leaves a specific location. Let's look at how these features work to help keep parents calm when their kids are driving the family car or truck.
GPS-Based Vehicle Locating
The X1-MAX, X1R and DR-5400 Drone modules include an integrated GPS receiver antenna. Location information is visible within the DroneMobile app on your iOS or Android smartphone or on the Drone website. The GPS locating capability is impressively precise. This accuracy lets you know which side of a driveway you're parked on or exactly where the car is in a mall parking lot.
If your son or daughter is out with the car, you can check their location and speed while they're on the move. If you expect them home at 10:30, you can see whether they've left their friend's house or movie theatre, or if they're just around the corner.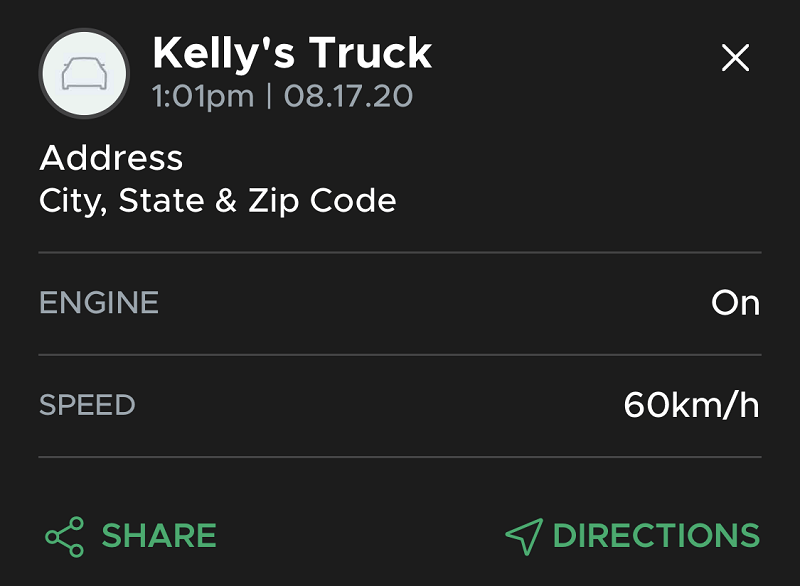 Geofences Deliver Instant Alerts
A lot of families allow their kids to use the family vehicle to go to work at a part-time job. By logging into the Drone website, you can create alerts based on an address or a geographic area on a map. The website allows you to set these warnings (called geofences) based on a radius around the chosen location or using a rectangle or adjustable polygon. Another option is to use the POI (Point of Interest) feature to set an alert. You can enter the address of a business or someone's house, and the Drone system will let you know when the vehicle arrives at or leaves that location.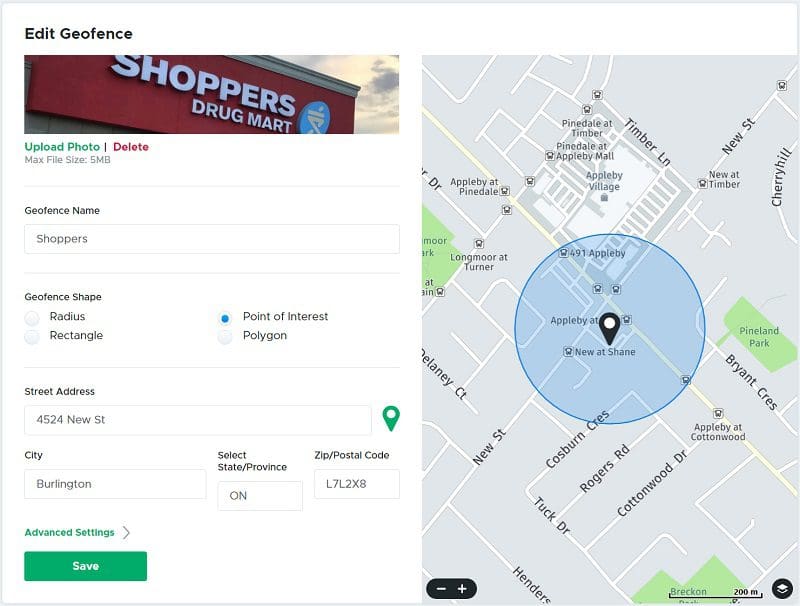 As you can see from the above screenshot, this family has configured the system to let them know when their son arrives at the drugstore where he works. This information will also be recorded in the Activity Log so that it can be reviewed later.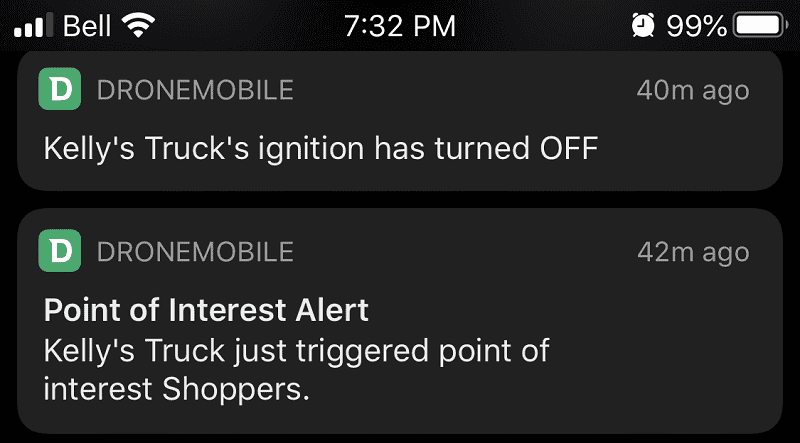 Speed Warnings Promote Safety
You can always click on the Location tab, then click on the vehicle icon to see how fast it is traveling. Likewise, you can configure the system to send an alert to your smartphone if the vehicle exceeds a preset speed limit.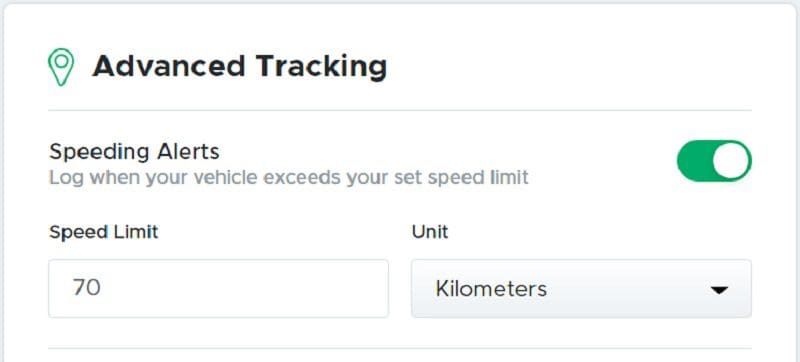 The Curfew Alert feature is another way to monitor the use of your vehicle. Once you've configured a start and stop time, the system will send a notification if the vehicle moves during that time period. There's no way to sneak out at night with the car when this is activated.

Drone Reduces Parent Stress
Most of us trust our children to take care of our vehicles. That doesn't mean that we don't worry when they're driving. With Drone on board, we can check their location and speed as often as we want. Visit your local authorized Drone retailer to have the hardware installed in your vehicle, then choose from the Premium, Premium Plus or Ultimate service plan packages. You can learn more about the fantastic features of Drone by visiting their website, Facebook page, Instagram page and Twitter, or their YouTube channel.
This article is written and produced by the team at www.BestCarAudio.com. Reproduction or use of any kind is prohibited without the express written permission of 1sixty8 media.