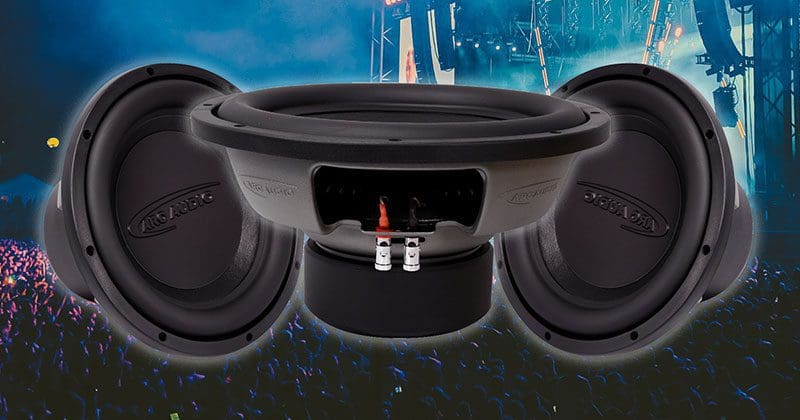 Known best for their world-class amplifier solutions, ARC Audio's new X2-Series subwoofers deliver amazing output and low-frequency extension at surprisingly accessible price points. Available in 10- and 12-inch sizes with your choice of dual 2- or 4-ohm voice coil configurations, these impressive woofers can handle up to 400 watts of power to ensure that your music sounds fantastic, even with the volume cranked.
ARC Audio X2 Subwoofer Features
The X2-Series subwoofers are based on stamped-steel four-spoke baskets that feature double compound curves. This curved shape adds rigidity and strength to ensure adequate support for the double-stacked magnets. The basket includes cooling vents under the spider mounting plateau that work with the vented pole piece to allow hot air to escape from both sides of the voice coil. Speaking of the voice coil, these subwoofers feature high-temperature Kapton formers with a 2-inch diameter. Low-mass copper-clad aluminum windings are wrapped around the formers, then anodized with a black coating to increase heat dissipation and reduce the potential for power compression. The combination of these lightweight materials helps the subwoofers offer excellent upper bass response so their output blends seamlessly with the midbass drivers in your vehicle.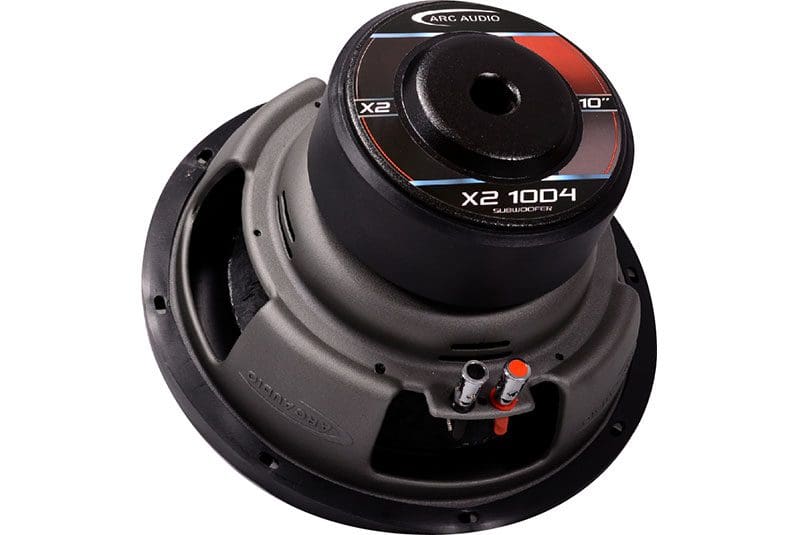 In terms of visible moving parts, the woofer cones are formed from fiber reinforced pulp paper for an excellent balance of mass, rigidity and damping. ARC Audio adds a moisture-resistant laminated coating so the cones won't absorb water vapor in high-humidity environments. The top plate to voice coil gap is protected from debris by a large-diameter polypropylene dust cap that has the ARC Audio logo embossed into it.
Large-roll rubber surrounds enable the drivers to deliver more than an inch of excursion while providing longevity that foam surrounds simply can't deliver. The base of the cone is centered by a large-roll treated Conex spider. Electrical connections to the voice coils are handled by heavy-duty spring terminals with oversized tinsel leads. The leads are sewn to the spider to ensure they remain reliable and operate silently at high excursion levels. As you can see, many of the features in these drivers are borrowed from the audiophile-grade Black Series subwoofers.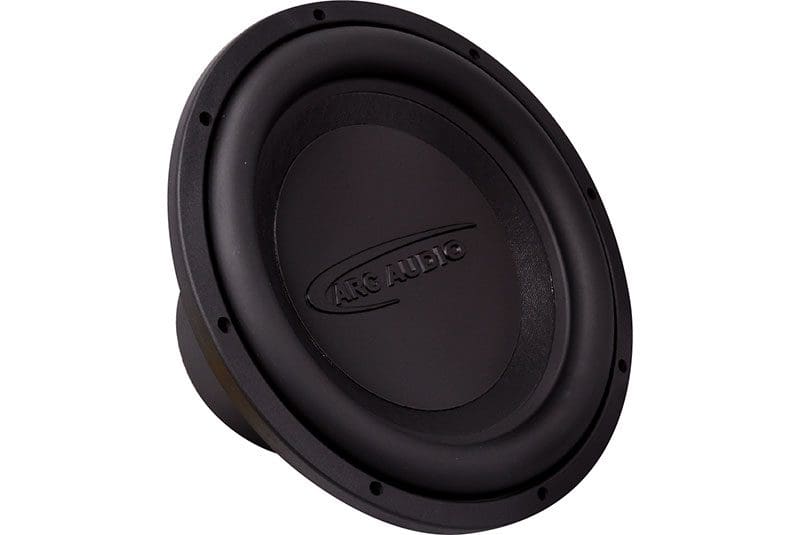 Subwoofer Application Flexibility
ARC Audio knows that different vehicles require different enclosures. For those who want the most efficiency and extension from their bass upgrade, a moderately sized bass-reflex (vented) enclosure is a great choice. When combined with proper tuning using a digital signal processor like the PS8 Pro, this enclosure style delivers an impressive balance of extension and low-distortion operation. The X2 12 woofers will work optimally in designs as small as 1.15 cubic foot (net), and for more low-frequency output, a 1.6 cubic foot enclosure will play below 25 Hz in your vehicle effortlessly. The X2 10 woofers need a minimum of 0.9 cubic feet and will sound amazing in 1.2 cubic feet.
If space is a premium, then your technician can construct a small sealed enclosure. You will sacrifice some low-frequency efficiency, but the design requires a lot less space. The X2 12's need only 0.75 cubic feet, and the X2 10's work fine in 0.5 to 0.7 cubic feet. Of course, your retailer can combine multiple subwoofers in a single enclosure to increase the output capabilities of the system.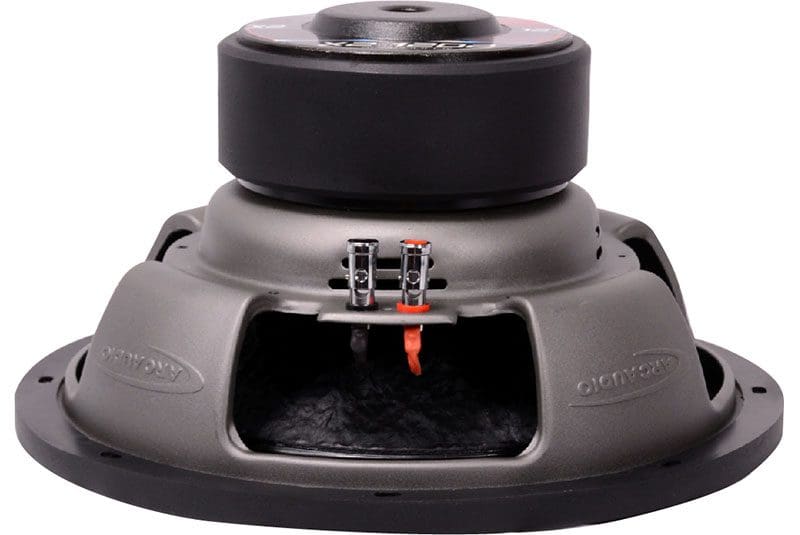 Transform Your Car Audio System with ARC Audio Subwoofers
If you are an avid reader of BestCarAudio.com, then you already know that adding a subwoofer is one of the best upgrades you can make to your car stereo. Not only does it improve the system's ability to reproduce low-frequency information, but it can also improve the clarity and detail of the system while allowing it to play louder. When the relatively small speakers in your car or truck don't need to play bass frequencies, they won't have to work as hard and will sound much more precise.
If you want a great subwoofer that won't break the bank, drop by your local authorized ARC Audio dealer and ask about the X2-Series subwoofers today. You can keep up with the latest offerings from ARC Audio by visiting their website, their Facebook page, their Instagram feed or their YouTube channel.
This article is written and produced by the team at www.BestCarAudio.com. Reproduction or use of any kind is prohibited without the express written permission of 1sixty8 media.