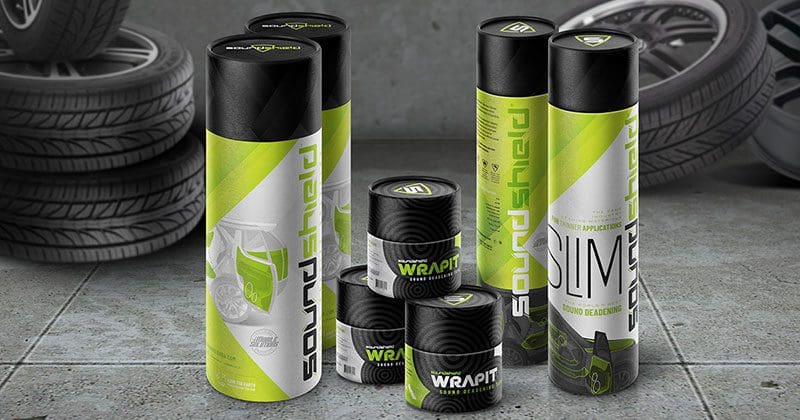 The SoundShield team has recently introduced two new products to help mobile enhancement retailers deliver amazing upgrades: Slim and WrapIt. Slim is a butyl damping material designed for applications where material thickness is a concern. WrapIt closed-cell foam allows technicians to control vibrations at specific points in the vehicle. These new products, combined with the original SoundShield, help to ensure that your vehicle is quiet so you can enjoy your music more.
SoundShield Slim Butyl Damping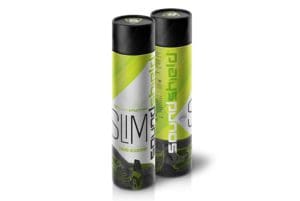 SoundShield Slim is a perfect noise control solution for applications where weight or material thickness is a concern. If your vehicle has a door trim panel that needs to sit flush to the inner door skin, Slim is a perfect solution. Measuring only 1.5 mm (0.059 inch) thick, Slim's high-tack adhesive will ensure that the dense butyl rubber sheet will stick permanently where installed. The SoundShield team has tested Slim thoroughly to eliminate any concerns about the material peeling off in high temperatures or turning to a gooey mess. When added to a metal panel or bridged across openings inside your door, Slim dramatically reduces sound transfer into the vehicle. The result is improved sound system performance, clearer outgoing Bluetooth hands-free audio and more accurate voice recognition when using Apple CarPlay or Android Auto.
Slim is manufactured in 20- by 39.5-inch sheets and is sold two per package for a total of 11 square feet. That's enough material to treat the metal skin of two doors in most vehicles. One package of SoundShield Skin weighs 7 pounds.
SoundShield WrapIt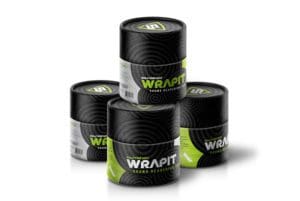 SoundShield WrapIt was designed specifically as a solution to eliminate buzzes or rattles in the dash, door or trunk of your car or truck. WrapIt is waterproof closed-cell foam that's bonded to a high-tack adhesive. If there's a door release or lock rod that just loves to make noise while driving, your local specialty mobile enhancement retailer can add a piece of WrapIt around the rod and against the door to keep things quiet. WrapIt has great applications in the dash of vehicles to keep new RCA cables or remote starter wiring silent. Because it won't hold water, it's also a great solution for side-by-side and marine upgrades as well. Technicians can wrap wiring and cables with SoundShield WrapIt before securing them in place so you can enjoy your music without any distractions.
WrapIt is sold in pairs of 2-inch-wide rolls that are 15 feet long. That's 30 linear feet of noise-absorbing goodness! The foam is 3 mm (0.118 inch) thick, and the adhesive is the same permanent design used on other SoundShield products.
Add Silence to Your Car or Truck with SoundShield
If you're having new speakers, an amplifier, radio or subwoofer installed in your vehicle, or are just tired of road and wind noise, drop by your local specialty mobile enhancement retailer today and ask about the new WrapIt and Slim products from SoundShield. Of course, the original SoundShield flagship triple-layer noise control solution is always available when you need the most noise control possible. For more information about SoundShield products, visit their website. New product information and photos of amazing installations can be seen on their Facebook or Instagram pages.
This article is written and produced by the team at www.BestCarAudio.com. Reproduction or use of any kind is prohibited without the express written permission of 1sixty8 media.