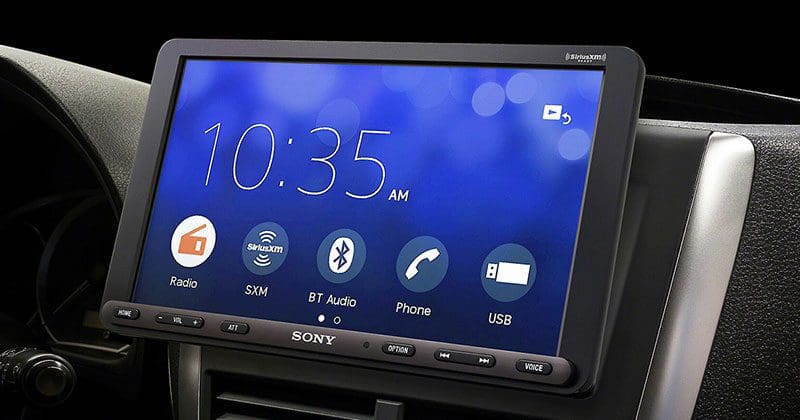 Fans of big screens, rejoice! Sony is now shipping the XAV-AX8000 media receiver, and it comes with a massive 8.95-inch touchscreen. Designed to fit into single-DIN ISO-mount radio locations, this receiver is based on the highly respected XAV-AX5000 platform to deliver all the entertainment you could ever want in your car, truck or SUV.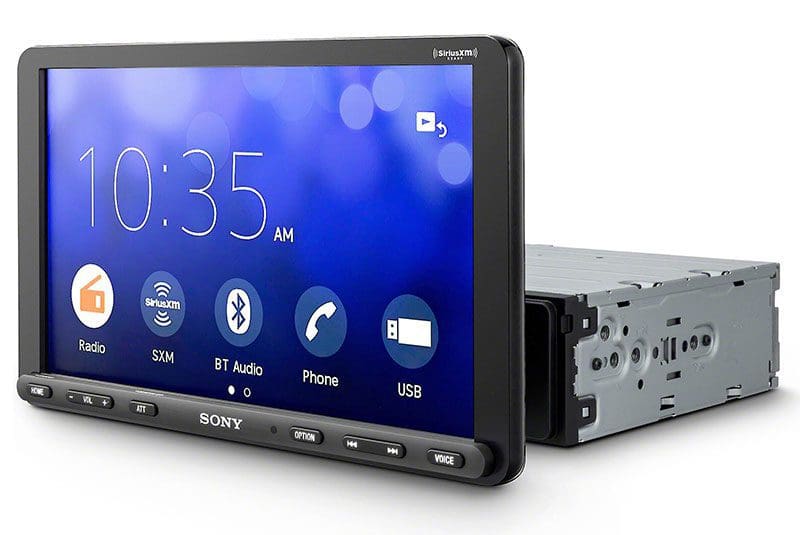 Flexible Mounting Options Ensure Maximum Vehicle Compatibility
The chassis of the XAV-AX8000 features a standard single-DIN chassis that fits in any vehicle that can accommodate an aftermarket installation kit that has ISO-mount provisions, whether single-DIN or double-DIN. This provides a lot of installation coverage for all types of vehicles, some of which cannot accept a typical double-DIN video unit in the dash directly. The 8.95-inch touchscreen mounts in front of the radio and dash in a similar fashion to what Mercedes and Tesla offer with their infotainment systems. The adjustable screen can tilted forward or back by 10 degrees in either direction, and the screen itself can be moved out from the radio chassis up to 2.36 inches to allow for clearance of dashboard obstructions. The entire screen can be moved vertically up to 2.36 inches to prevent blocking air vents, controls and other important items that might surround the radio cavity. This non-motorized mounting system allows for a lot of installation flexibility when installing it into your vehicle.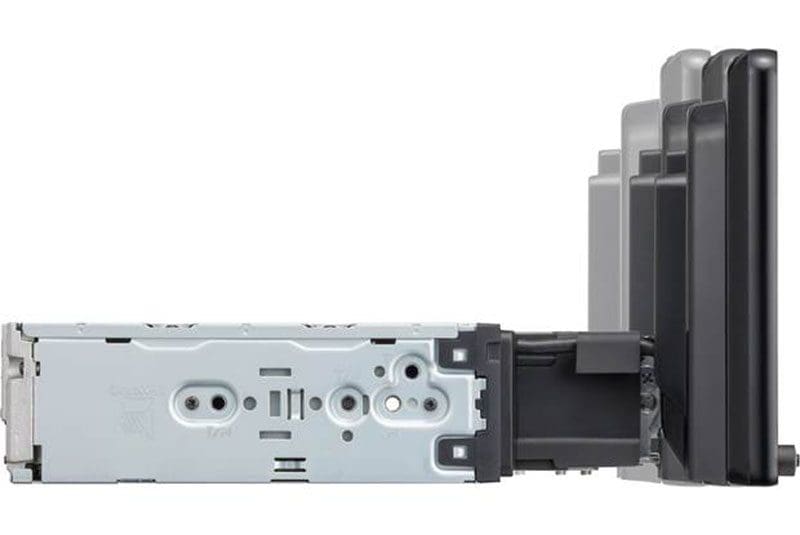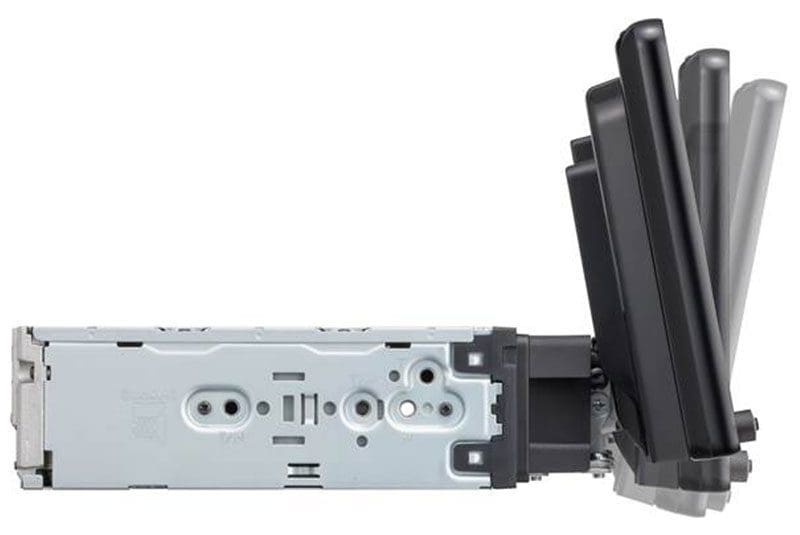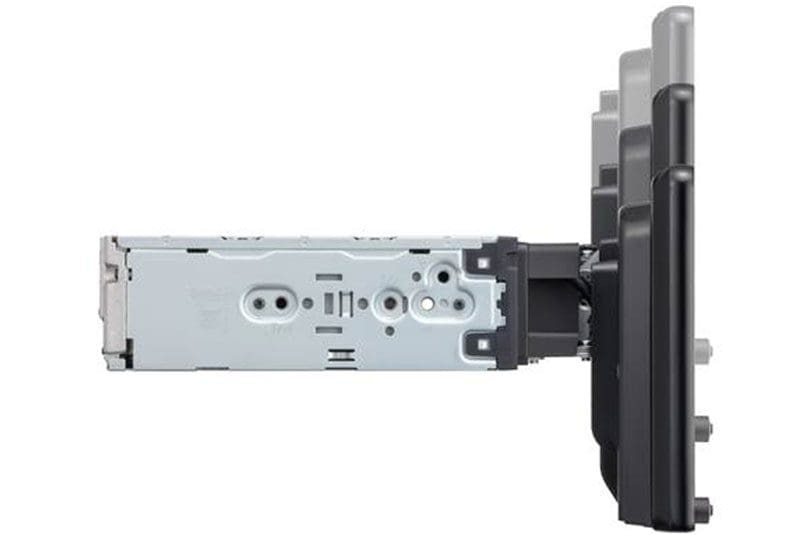 In terms of mounting requirements, Sony specifies that this radio is designed for ISO-DIN applications where brackets bolt to the side of the Sony and then into your dash or an aftermarket installation kit. A mounting sleeve is not provided, and this type of mounting is not recommended.
Sony XAV-AX8000 Features
When it comes to smartphone connectivity, the AX8000 has all the bases covered. Apple CarPlay and Android Auto make it easy to place phone calls, send text messages or choose your favorite music. Popular navigation applications like Waze and Google Maps will provide turn-by-turn instructions to almost any destination in North America. You can even use Google Maps' Offline Maps feature so that you don't need a real-time internet connection to reach your destination efficiently.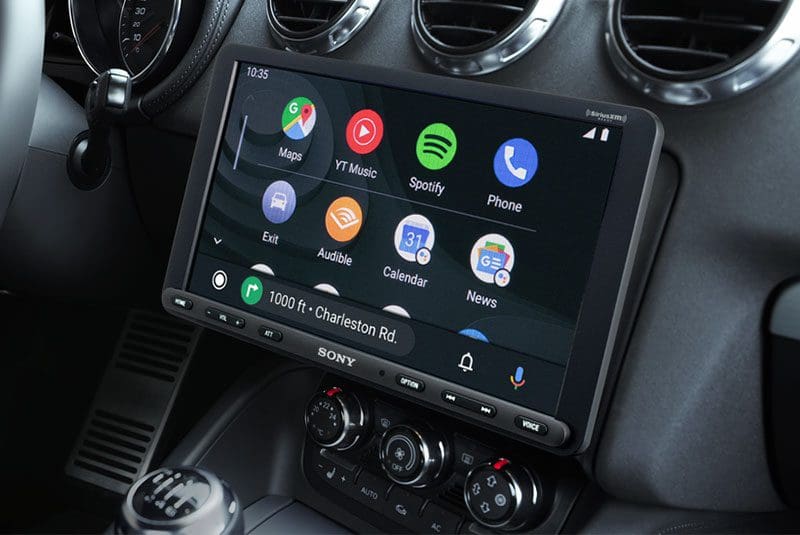 In terms of audio sources, the radio includes an AM/FM tuner with RDS information display. A USB port on the rear of the chassis will charge your phone with up to 1.5 amps of current, or it can be used with a USB memory stick to play digital media files. The system is compatible with MP3, WMA, AAC, FLAC and WAV audio formats. You can upgrade the system with SiriusXM satellite radio by having your retailer install an SXV300 tuner module at the time of installation. Of course, Bluetooth audio streaming from your smartphone is included. Android Auto and Apple CarPlay add dedicated streaming app support for online services like Pandora, iHeartRadio, Google Play Music, Tidal, Spotify and Radio Disney.
Sound Processing and Vehicle Integration Features
Sony has included a 10-band equalizer so your installer can fine-tune the frequency response of your sound system. Integrated high- and low-pass crossovers can be used with the 20 watt-per-channel built-in amplifier or external amplifiers via the five-volt preamp outputs for front, rear and subwoofer signals. Sony's Dynamic Stage Organizer applies time correction to the outputs to create a more realistic listening experience that evenly spans the width of your vehicle.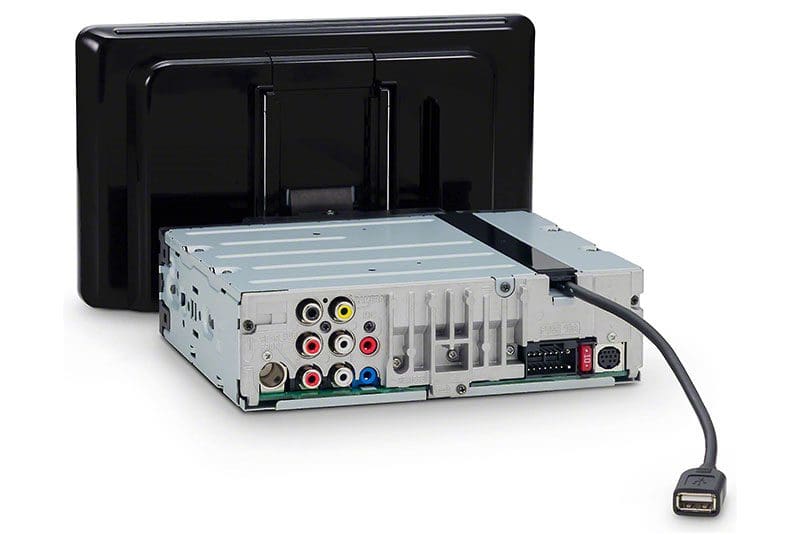 The AX8000 features a camera input so your installer can integrate a backup camera into the new radio. The system is compatible with all popular steering wheel-mounted radio control interfaces so they can be retained, which makes it easy to use while driving. Sony has included a fast processor in the AX8000, so the system starts up quickly and inputs from the touchscreen yield lightning-fast responses.
Bring Big Entertainment to Your Vehicle with Sony
If you want to add modern entertainment and connectivity features in a large screen format, the Sony XAV-AX8000 may be the perfect solution. The massive screen is easy to see and use, and the radio has all the source and connectivity options you need. Drop by your local authorized Sony car audio retailer today to take one for a test drive.
This article is written and produced by the team at www.BestCarAudio.com. Reproduction or use of any kind is prohibited without the express written permission of 1sixty8 media.