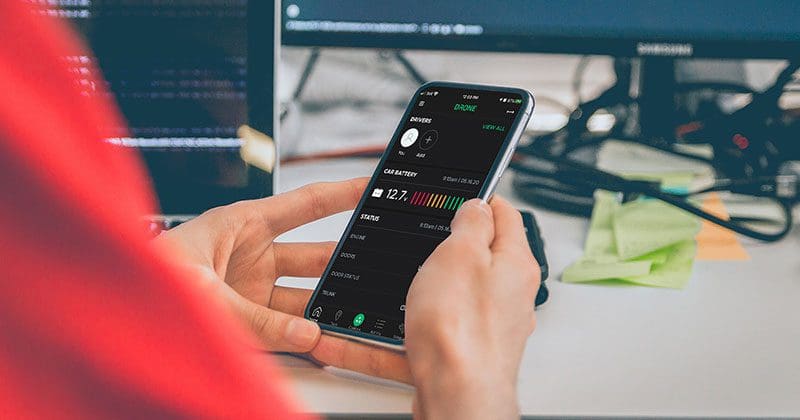 Drone is the world-class vehicle telematics system from Firstech – the manufacturer of Compustar security and remote start systems. Drone will let you remote start your vehicle, control the door locks and trunk release, pinpoint the GPS location, monitor driving behavior and much more using the DroneMobile app on your smartphone or their website. How all these features work may seem like magic, but it's actually quite logical. Let's look at how the Drone system works.
A Look at the Drone Telematics System
In terms of hardware, Drone is a small computer module that a professional technician can integrate into your vehicle to provide remote control functionality. The module includes a cellular data radio to communicate with your smartphone. The vehicle hardware works with the DroneMobile app on an iOS or Android smartphone or the accounts.dronemobile.com web interface to send commands to and display information from your vehicle.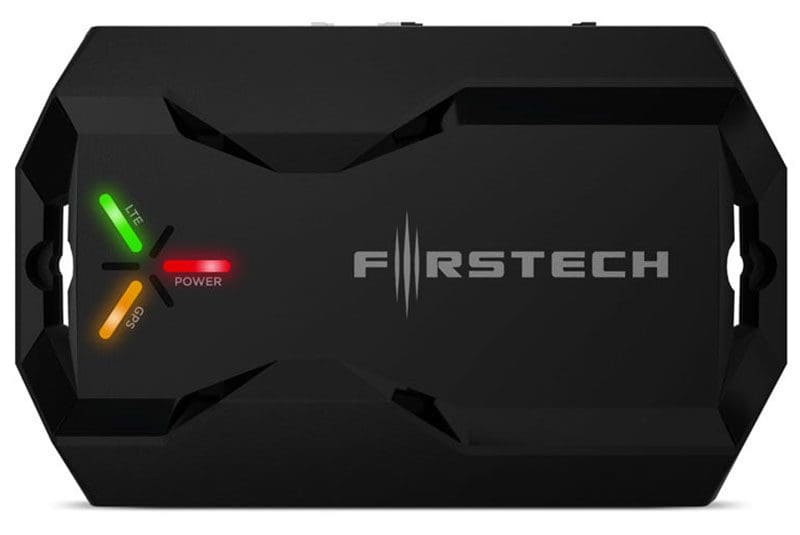 What Can Drone Do?
Remote control functions like remote start, door lock control, trunk release and auxiliary output activation are just one aspect of the Drone solution. Each Drone module includes a GPS receiver that receives information from several of the 32 GPS satellites that orbit the earth at any given time. Tapping on the map button in the DroneMobile app sends a command to the vehicle module to report its location. The longitude and latitude are relayed back to your phone and overlaid onto Apple Maps (in iOS devices) or Google Maps (on Android smartphones). Accuracy is usually within several meters, so you will always know exactly where your vehicle is located.
Any command or request from the app is sent from your phone using WiFi or a cellular data connection to the Drone servers. Drone uses Amazon Web Services to host their servers because their service is one of the fastest and most robust Cloud connectivity solutions available. The command, which includes security authentication information, is checked by the servers, then forwarded to the Drone hardware in your vehicle using a cellular data connection. The Drone module receives the command and activates the appropriate function, or returns the requested information. In most cases, the entire communication process takes only a second or two.
The beauty of Drone is that there are no range limits. If your vehicle is in range of a cell-phone tower and you have access to the Internet, you are in complete control. You could be in your house, an office building, or lying on a beach in Mexico – you are still connected.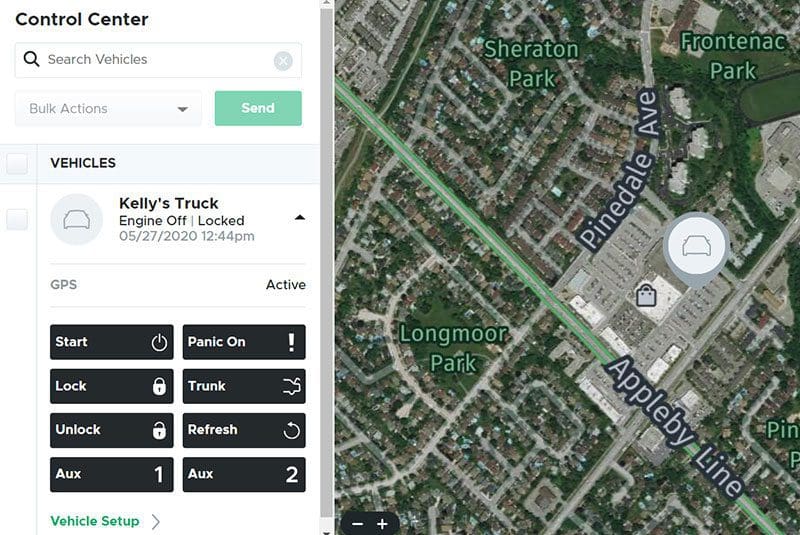 Drone Security and Vehicle Tracking Features
If you have chosen a Compustar, Arctic Start, FTX or iDatastart security system or upgraded a remote starter with security features, alerts from the vehicle will be sent to your smartphone and displayed as notifications. Firstech's DAS-II sensor will monitor your vehicle for impacts, tilting (if someone were to jack up the vehicle to steal a wheel or the catalytic converter), glass breakage and motion or acceleration. The X1-MAX has the features of the DAS-II built into the unit. You can also configure Drone to send notifications when the ignition is turned on or off, or when the remote starter is activated. Speed limit warnings, curfew alerts and geofence notifications are also available.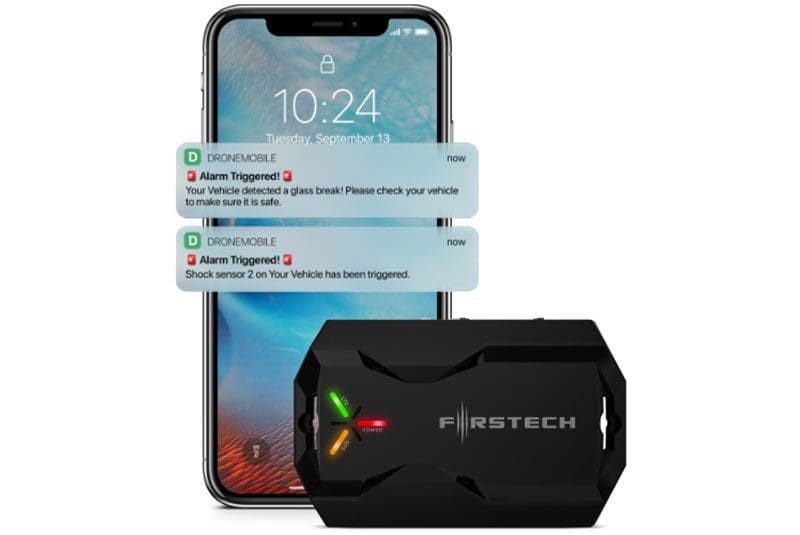 Easy and Fast Remote Control from Almost Anywhere
If you are shopping for the easiest-to-use, fastest remote-control system for your vehicle remote starter or security system, look no further. We can demonstrate the features of this amazing product and let you know what it will take to upgrade your car or truck. For more information about Drone, visit their website. You should also follow them on Facebook, Instagram and Twitter. Their YouTube channel contains hundreds of videos that offer in-depth explanations of specific Drone features and technologies.
This article is written and produced by the team at www.BestCarAudio.com. Reproduction or use of any kind is prohibited without the express written permission of 1sixty8 media.